Canon EF-S 18-135mm F3.5-5.6 IS USM and Canon PZ-1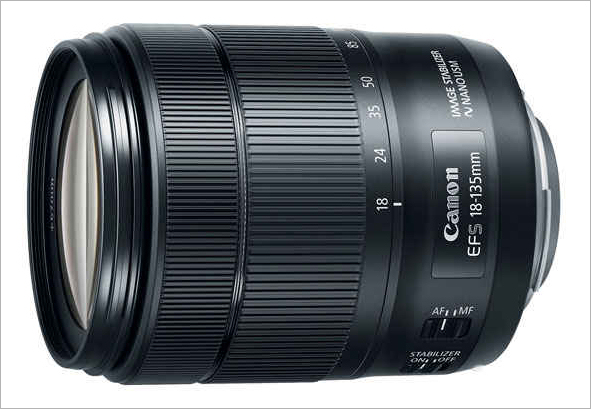 Canon EF-S 18-135mm F3.5-5.6 IS USM
The Canon EF-S 18-135mm F3.5-5.6 IS USM was introduced along with the Canon EOS 80D DSLR (see EOS 80D - First look) in February 2016. It's the first Canon EOS lens which uses a new NANO USM focusing system. According to Canon this is a combination of ring USM (ultra-sonic moter) and STM (steping moter) technology and results in an AF system which is very fact and quiet like like traditional ring USM focusing, but is also very smooth like STM focusing and so ideal for video focus tracking. Canon rate the focusing speed at 135mm to be 4.3x faster then the previous STM version of the lens and 2.5x fater at 18mm.
Canon also claim that the IS of the new USM lens had been improved by 1/2 stop compared to the previous STM lens (from 3.5 stops to 4 stops).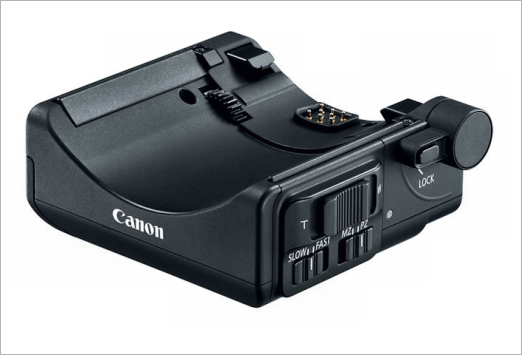 Canon PZ-1 Power Zoom Adapter for the EF-S 18-135/3.5-5.6 USM
Along with the lens, and emphasizing the video utility, Canon also announced a Power Zoom Adapter, the PZ-E1. This attaches to the lens and enables a power zoom function. It appears to operate by mechanically rotating the zoom ring of the lens via a gear (the lens has no built in ability to change focal length via an electronic control).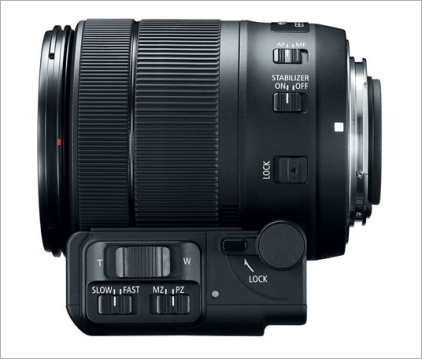 PZ-1 attached to the EF-S 18-135/3.5-5.6 USM
The PZ-1 has fast and slow zoom speeds and can be switched between power zoom and manual zoom. A rocker switch controls the zoom direction. The Canon website mentions remote control of the zoom. There is, as you can see from the PZ-1 image above, a multipin connector which electrically connects the PZ-1 to the lens. Presumably that can be used to send signas to the PZ-1 from the camera via the electrical connections to the lens. I haven't found details of this remote control function yet, but I assume it's integrated into the WiFi connection apps(?). More on this later when I can gig up more details.
The can be pre-ordered from Adorama for $149.99. Shipping is free and no charge is made to your card until the item actually ships. Adorama have a 30 day "no questions asked" return policy with no restocking charge.
If you're a B&H fan, you can also pre-order these items from
---