Sigma 18-250mm F3.5-6.3 DC OS MACRO HSM Review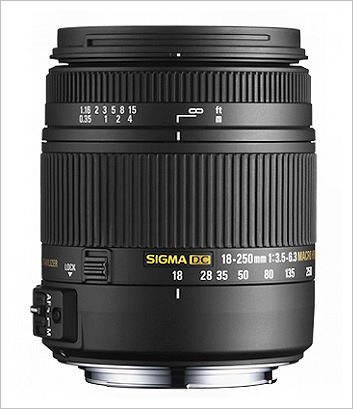 The new 18-250mm F3.5-6.3 DC Macro OS HSM is an update of the earlier 18-250mm F3.5-6.3 DC Macro OS HSM lens, adding macro capability with a 1:2.9 magnification ratio (about 1/3 life size) as well as reducing the physical size and weight of the lens. Instrumental in the size and weight reduction is the use of a new TSC (Thermally Stable Composite) material for the lens barrel. TSC shows little variation of properties as a function of temperature which means that parts don't deform under extreme conditions. Its thermal coefficient of expansion matches that of aluminum, making the formation of composite structures easier.
Optically the the new includes one large SLD (Special Low Dispersion) element and three aspherical glass lenses to improve sharpness and minimize chromatic aberration. The Sigma 18-250mm F3.5-6.3 DC Macro OS HSM incoprorates Sigma's Osptical Stabilization (OS) and utilizes a Hypersonic motor (HSM) for focusing. The lens is available in Canon, Nikon, Pentax and Sony mounts but note that the lens in the Sony mount is not optically stabilized since Sony use an in-body sensor shift system for image stabilization.
Being a small wide-range zoom, the is ideally suited for travel photography or any situation requiring a minimum of equipment to be carried (hiking, mountain climbing etc.). Note that the Sigma 18-250mm F3.5-6.3 DC Macro OS HSM is one of Sigma's DC series lenses, which means it only covers the area of an APS-C crop sensor.
The comes supplied with a bayonet fitting lens hood and carries a 1 year Sigma warranty, which is automatically extended by 2 years (making 3 years in total) if you register the lens with Sigma (assuming the lens was purchased from an authorized US Sigma dealer and you are a resident of the United States). Warranty coverage may vary in other countries.
Sigma 18-250mm F3.5-6.3 DC OS MACRO HSM Specifications
Lens Construction
16 Elements in 13 Groups
Angle of View (diagonal)
76.5 – 6.5 degrees
Coverage
APS-C frame
Number of Diaphragm Blades
7
Maximum Aperture
f3.5 (18mm) – f6.3 (250mm)
Minimum Aperture
f22
Working Distance
35cm / 13.8in
Filter Size (mm)
62mm
Maximum Magnifications
1:2.9
Dimensions
(Diameter x Length)
73.5mmx88.6 mm/2.9inx3.5 in
Weight
470g / 16.6oz.
Mounts
Canon, Nikon, Pentax, Sigma, Sony (not OS)
Here's the optical configuration. The SLD element is shown in blue and the aspheric elements are shown in red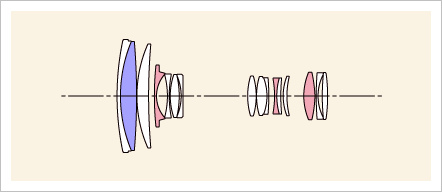 Sigma's MTF plots are shown below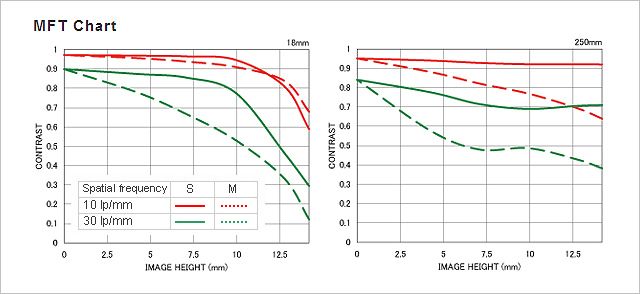 The MTF plots are for the lens wide open (f3.5 at 18mm, f6.3 at 250mm). The "M" lines are meridional and the "T" lines are Tangential. When the "M" and "T" lines differ, that's an indication of the degree of astigmatism at that point in the frame.
Sigma 18-250mm F3.5-6.3 DC OS MACRO HSM - Description
The Sigma 18-250mm F3.5-6.3 DC Macro OS HSM is very small and light for an 18-250 zoom. It's only 2.9" in diameter x 3.5" long (at the 18mm setting) and weighs only 16.6oz. The finish on the barrel is Sigma's standard semi-matte black plastic Marking for focal length, magnification, switches etc. are printed in white, not engraved. The lens mount is metal.
Focal lengths are marked at 18, 28, 35, 50, 80, 135 and 250mm and there's a macro scale showing the reproduction ratio at these focal lengths at the minimum focus distance of 35cm. The minimum aperture at all focal lengths is f32. The maximum aperture vaires with focal length as follows:
18mm – f3.5
28mm – f4.0
35mm – f4.5
50mm – f5.0
80mm – f5.6
135mm – f6.3
250mm – f6.3
The switch from an f5.6 maximum aperture to an f6.3 maximum aperture occurs at about 128mm. The barrel extends when the lens is zoomed and reaches a length of 6.25" at full zoom (250mm). There's a zoom lock at the 18mm position to prevent the zoom from accidentally extending while the lens is being carried.
There's an AF/MF switch and an OS on/off switch. This lens does not have full time manual focus, so for manual focus the focus switch must be set to "MF".
Sigma 18-250mm F3.5-6.3 DC OS MACRO HSM - Distortion
Image distortion is visible across the focal length range, especially with subjects that have straight lines parallel to the frame edges (e.g. shots of building or posters). At 18mm there's around 3% barrel distortion which rapidly drops as th elens is zoomed to 22m at which point distortion is at a minimum. From there on up distortion rapidly rised to about 3% again at 35mm, but this time it's pincushion distortion. There's not a lot of change from there, with an averge of around 2% pincushion distortion from 80mm though 250mm.
Simple distortion can be digitally corrected quite easily, so most of the distortion is correctable. However at some focal lengths there is an element of complex distortion which is a little more difficult to fully correct for.
Sigma 18-250mm F3.5-6.3 DC OS MACRO HSM - Vignetting
Vignetting in the Sigma 18-250mm F3.5-6.3 DC OS MACRO HSM is pretty well controlled. It's most visible (dark corners) at the focal length extremes of 18mm and 250mm where the corners are about a stop darker than the center. In each case stooping down by one stop reduced vignetting to under 1/2 stop.
Vignetting is pretty easy to correct for in most image editing programs.
Sigma 18-250mm F3.5-6.3 DC OS MACRO HSM - Sharpness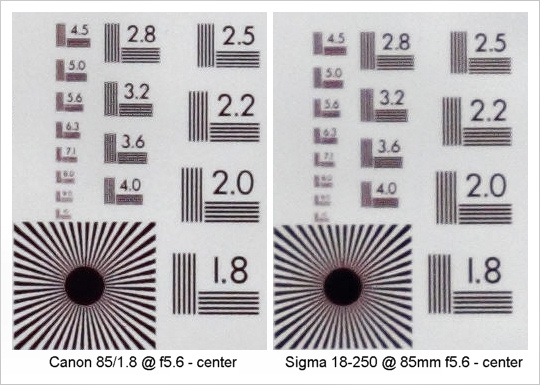 Left: Canon EF 85/1.8 @ f5.6 image center Right: Sigma 18-250 @ 85mm f5.6 image center
In general at all focal lengths center sharpness was quite good. Good enough that for general purpose shooting there is no need to stop down. Sharpness does improve slightly in the center on stopping down slightly, especially at longer focal length settings, but this is a lens you could shoot wide open if center sharpness is your main concern.
The 100% crops above compare the center of images shot using and EOS 7D with a Canon EF 85/1.8 stopped down to f5.6 and the Sigma 18-250mm F3.5-6.3 DC OS MACRO HSM also at 85mm and f5.6 (which is wide open for that lens). While the image taken with the Canon lens is a little sharper and higher in contrast, the image shot with the Sigma is surprisingly close. Stopping down brings up the contrast a little, but if you needed the speed, shooting at f5.6 is certainly quite practical.
Corner sharpness is a different matter though. At 18mm wide open the corners are soft, but they get better as the lens is stopped down. They probably peak in the f11 to 16 range. At 85mm corner sharpness was better, probably due in part to the fact that 85mm is the setting at which chromatic aberration is best controlled. At 250mm corners were a little softer again and stopping down produced an improvement.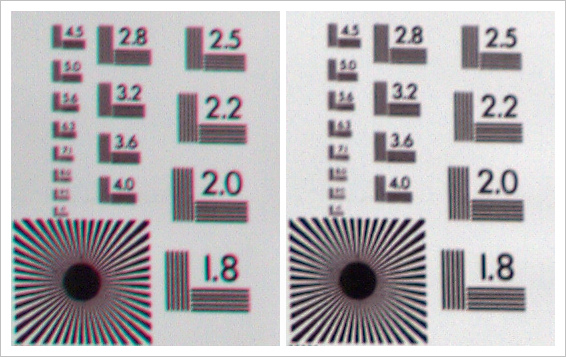 Left: Corner of image at 18mm and f3.5 Right: Same image after digital correction for chromatic aberration
Since the effect of chromatic aberration is one of the factor that is responsible for softening the corners, CA correction not only clears up color fringing at the edges and corners of the image, but also results in increased sharpness.
The bottom line here is that if your main subject is in the center of the frame and you don't care about the corners (or the corners are out of focus anyway due to depth of field considerations, you can safely shoot wide open. If you want to be sure of peaking center sharpness you can stop down a stop, but if you want the corners to be as good as they get, you'll need to stop down to f11 or more.
Sigma 18-250mm F3.5-6.3 DC OS MACRO HSM - Macro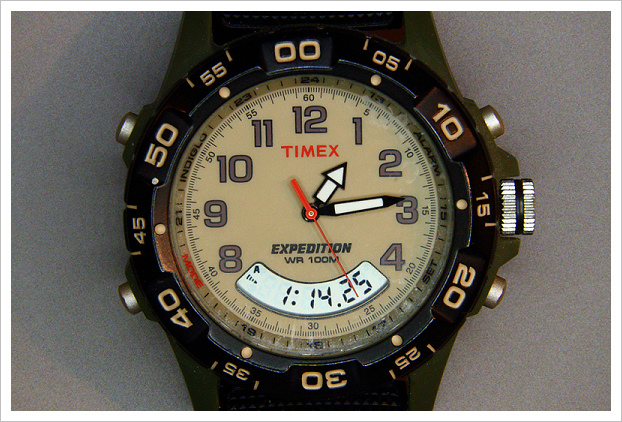 Macro at 250mm and f22
The Sigma 18-250mm F3.5-6.3 DC OS MACRO HSM is a macro lens in the sense that it can focus quite closely and magnify more than most non-macro lenses (to about 1/3 life size). However it's not a macro lens in the sense of a lens designed to have a very flat field and yield the highest resolution high magnification images. It might better be called by the term "close focus" which more accurately describes its capabilities. I guess "close focus" lenses now tend to be called "macro" by most manufacturers.
At closest focus with the lens set to 250mm there's about 9cm (3.5") between the subject and the front element of the lens and the magnification is about 0.34, i.e. 1/3 life size. The sharpness wide open is fair but not great and gets better when the lens is stopped down, but even at f11 or f16 it's not as sharp as a true macro lens would be. Having to stop down for best sharpness isn't that much of an issue because the shallow depth of field at 0.34x means that for most 3-dimensional objects you would need to stop down anyway.
Sigma 18-250mm F3.5-6.3 DC OS MACRO HSM - Focus Breathing
Just a note that like most inexpensive close focusing wide range zoom lenses (and some not so inexpensive narrower range zoom lenses), the effective focal length of the lens decreases as focus distance decreases. This is often called "focus breathing". So while focused at infinity the focal length of the Sigma 18-250mm F3.5-6.3 DC OS MACRO HSM at the 250mm setting is around 250mm (I measured 240mm), at closer focus distance it decreases. I measured around 190mm at a focus distance of 4m and 150mm at a focus distance of 2m. What this means is that you have to take a step closer to your subject than you might otherwise have to if the focal length remained constant. As I said, a lot of lenses do this so it's more something to be aware of than to worry about.
Sigma 18-250mm F3.5-6.3 DC OS MACRO HSM - Conclusions

Though the Sigma 18-250mm F3.5-6.3 DC OS MACRO HSM may not be the sharpest and fastest of lenses it nevertheless represents a very useful lens for travel and other applications where size and weight are of primary importance. It covers a wide range of focal lengths from 18mm to 250mm (which translates to the same field of view as would be given by a 28-400mm lens on a full frame camera). It also provides close focus capability with 1/3 life size imaging along with an effective image stabilization system.
Like all such lenses there is a compromise to be made. There is visible distortion, though that can be digitally corrected fairly easily. It's rather slow at the telephoto end of the range (f6.3 from around 128mm to 250mm), though that can be compensated for to some extent by using higher ISO settings, and higher ISO settings are now pretty good on most DSLRs. While the corners of the image tend to be a little soft, the center is quite sharp and most of the time it's the central region of the image that's the most important and where the main subject is.
Sigma 18-250mm F3.5-6.3 DC OS MACRO HSM would be a good choice for someone who isn't intending to make poster size prints and wants one lens to do everything. Focus is reasonably fast and accurate, the image stabilization is effective and for casual photographers who aren't going to pixel peep in the corners of their images displayed at 100% on a 23" monitor, the image quality should be just fine.
Sigma 18-250mm F3.5-6.3 DC OS MACRO HSM - Alternatives

The alternatives to the Sigma 18-250mm F3.5-6.3 DC OS MACRO HSM all suffer from the same compromises between size, weight, zoom range, sharpness and cost. The TAMRON 18-270mm F/3.5-6.3 Di II VC PZD is probably the major competitor for the Sigma lens. It is a little longer (270mm vs 250mm) at the telephoto end of the range and it holds onto an f5.6 aperture a little longer (to 168mm vs 128mm for the Sigma). On the other hand the macro is only 1:3.8 (0.26x) whereas the Sigma is capable of 1:2.9 (0.34x). Both lenses have effective image stabilization, both come with a lens hood. The Tamron has a 6 year warranty while the Sigma warranty is 3 years (after registration). The two lenses are almost identical in size and weight (the Tamron is 20g lighter) and the current prices (03/13) are $449 for the Tamron lens and $399 for the Sigma, so there's not a whole lot of difference there either. Both lenses are sharp in the center of the field. not so sharp in the corners and better at mid focal lengths than at the extremes of the zoom range. so there's really not a huge amount of difference between them.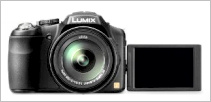 A radically different alternative might be to go a totally different route to a fairly small lightweight "do everything" camera system and consider, for example, the Panasonic Lumix DMC-FZ200. Yes, it's a small sensor digicam without interchangeable lenses, but the lens it does have is pretty impressive. It has a optically stabilized LEICA DC VARIO-ELMARIT 25-600mm f2.8 zoom (in 35mm full frame equivalent terms). That's f2.8 across the whole zoom range, even at an effective focal length of 600mm. The lens has 14 elements in 11 groups, 5 Aspherical Lenses with 9 Aspherical surfaces, 3 ED Lenses and 1 Nano Surface Coating Lens. Impressive specs. The 12.1MP sensor doesn't push the pixel count too hard and the ISO range of 100-3200 (6400 with boost) combined with an f2.8 lens gives good low light capability. Something to think about...