Canon EOS 70D - A first look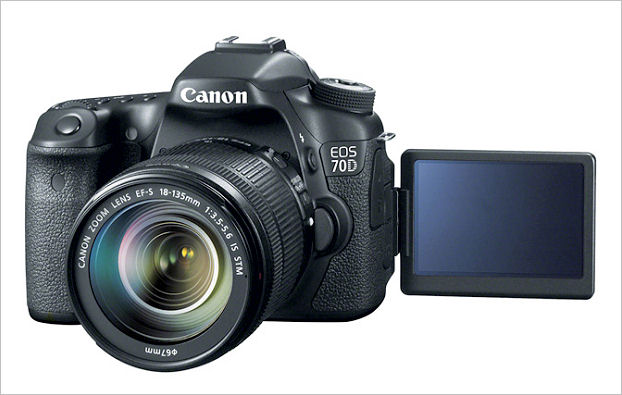 Canon EOS 70D with EF-S 18-135/3.5-5.6 IS STM lens
I recently had a chance to work with a Canon EOS 7D for a while. I will be posting a more detailed review later, but here are my initial impressions.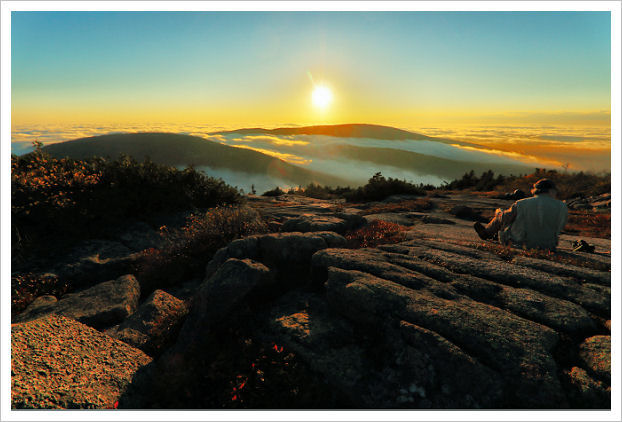 Waiting for the sunset, Canon EOS 70D with EF-S 10-22 USM (at 10mm) and split ND filter
It feels very familiar after using other cameras in the EOS family. There are no major changes in control layout or operation, and the tilt and swivel LCD is as useful as ever. This LCD is touch sensitive, and though I've not really been a big fan or touch screen interfaces on cameras in the past, I was impressed with the capability of the touch screen control of the 70D. I think it can be faster and easier than the old system of menus and buttons (which are still there of course for those who want to use them).
I was surprised and pleased at AF performance during video recording, especially using the 18-135 IS STM kit lens. Tracking AF was quick, silent and accurate. There was little or no focus hunting. Move from a shot of a distant object to something close up and by the time you have the closeup subject framed, focus has smoothly shifted from infinity to the new subject. Very impressive. If you shoot a lot of video, the 70D will likely make you very happy. The impressive video AF performance is presumably the result of the new sensor, in which all the pixels can act as phase sensitive AF detectors. Live View focus in still photography mode was also quite good, though not as fast as using the conventional dedicated phase sensitive AF detectors in normal reflex shooting mode, however the Live View AF is very accurate.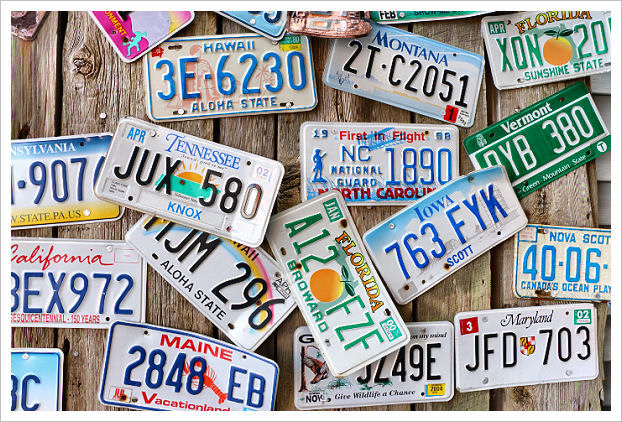 License Plates. Canon EOS 70D with EF-S 18-135 IS USM (at 18mm)
Exposure and AF were good, with the vast majority of shots being well exposed and in good focus. The camera was responsive with no noticeable shutter lag. Continuous shooting was fast at around 7fps. Low light, high ISO performance was good, equaling or possibly even at times slightly bettering the EOS 60D and EOS 7D in terms of noise and DR.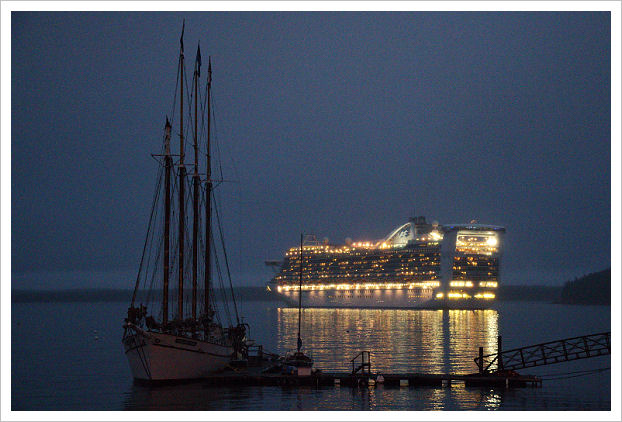 Ships at night. Canon EOS 70D, EF-S 18-135 IS STM (at 50mm). ISO 6400
Overall, I'd certainly have no hesitation in recommending the EOS 70D to anyone looking for a "prosumer" level APS-C DSLR, especially if they wanted to shoot a lot of video. The 70D is arguably the best EOS DSLR for video shooting if you don't want to manually pull focus (which a lot of professional videographers prefer). The AF performance in video mode with an STM lens is better than the video AF performance of the EOS 5D MkIII! It's no slouch for conventional still photography either.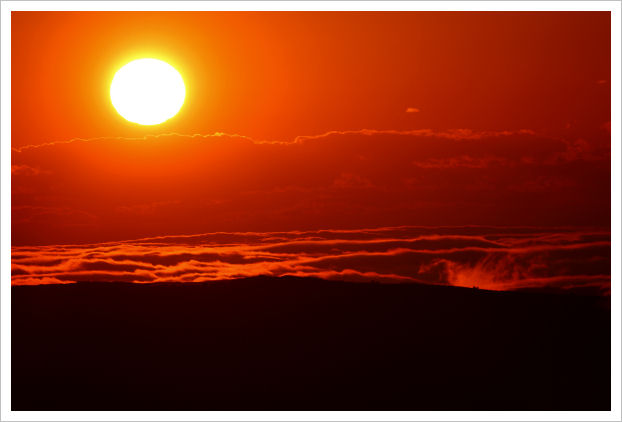 Sunset. Canon EOS 70D, Tamron 70-300 VC USD (at 300mm). EC - 2 stops
If you're going to buy the 70D with either the 18-55 IS STM or 18-135 IS STM lenses, buy the kit since you'll save a substantial amount. The 18-135 is a good choice for an all-round lens and the wider zoom range makes it more useful than the 18-55, but it does cost a little more.
The Canon EOS 70D can be ordered from Adorama, a safe and reliable vendor who offers free expedited same-day shipping on most items.