Tamron SP 70-200MM F/2.8 Di VC USD - Full Review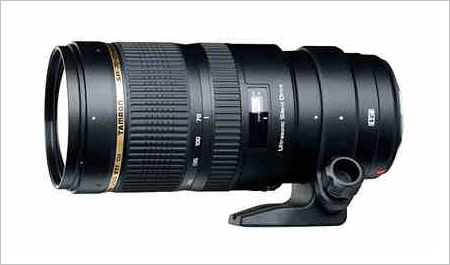 Tamron SP 70-200MM F/2.8 Di VC USD
Tamron recently released their new . The "alphabet soup" in the name indicates that it's a Di lens, meaning that it has full 35mm frame coverage, it has Tamron's Vibration Control (VC) image stabilization system and that it uses an UltraSonic Drive autofocus motor (USD). The Tamron have has an AF 70-200mm f/2.8 Di LD IF Macro lens in their lineup for a while, this is a completely new design with improved optics using an XLD (eXtra Low Dispersion) element along with four LD (Low Dispersion) elements. In addition the new lens has optical stabilization, full time manual focusing and is weathersealed to better withstand dust and moisture.
Of course these improvements come at a cost, with the new lens being almost twice the price of the old one - however it's still significantly less expensive than similar lenses from Canon, Nikon and Sony (the three lens mounts in which it will be available). There's also a slight penalty for the new lens in terms of close focus distance. The only lens could focus down to give about 0.33x magnification, while the maximum magnification of the new Tamron SP 70-200MM F/2.8 Di VC USD is 0.125x.
The lens I looked at was the Canon EOS mount version. Two other versions are available. The Nikon mount Tamron SP 70-200MM F/2.8 Di VC USD has all the features of the Canon version but the version in the Sony mount is not optically stabilized (no VC) since Sony use a sensor shift system in the camera body to stabilize the image.
The current price of the Tamron SP 70-200MM F/2.8 Di VC USD in all versions (Canon, Nikon, Sony) is $1499
Specifications: Tamron SP 70-200MM F/2.8 Di VC USD
Construction
17 Groups/ 23 Elements
Angle of view
34° 21' - 12° 21' (full frame)
22° 33' - 7° 59' (APS-C)
f-stop range
f2.8-f32
Maximum Magnification
1:8 (at f=200mm)
Closest Focusing Distance
51.2"
Filter Size
77mm
Diaphragm Blades
9 (rounded diaphragm)
Weight
51.9 oz.
Overall Length
7.4"
The Tamron 70-200/2.8 Di VC USD appears to be a well built lens. The zoom and focus rings turn smoothly and have a good feel to them with no play or backlash. It's not a light lens, it weighs about 3.25lbs, but it balances well and its weight is in line with similar lenses from other manufacturers. There is a removable metal tripod mount (convenient if you use the lens hand held) and the lens comes supplied with a "petal" style lens hood. Like most of Tamron's lenses, the 70-200/2.8 Di VC USD comes with a 6 year warranty.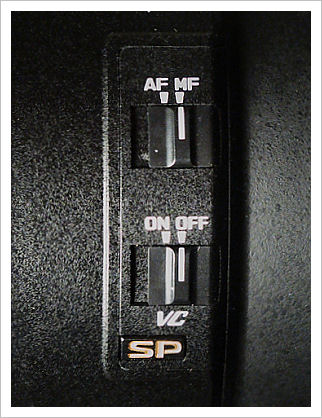 Unlike it's Canon counterpart, the Tamron lens does not have a range limiter switch. Range limiters can be useful when using AF on subjects you know will be within one of the available ranges since limiting AF can speed up subject acquisition if the AF system has to cycle though the full range to get a lock on the target. I measured a close focus to infinity focus time of around 0.3s in normal lighting. Not having range limited options isn't that big a deal, especially with a lens that has fairly fast focus and/or doesn't focus down to particularly short distances. The AF system can be switched from AF to MF, although the lens does have full time manual focus and so doesn't need to be switched to MF mode for manual adjustment.
The VC system of the Tamron 70-200/2.8 Di VC USD has two modes, on and off. There's no separate mode for panning
The Tamron lens has a distance scale marked in ft and meters. The focus ring operates in the opposite direction to that of most Canon lenses (but in the same direction as most Nikon lenses). In practice this isn't an issue when using the lens. Similarly the zoom ring operates in the opposite direction to most Canon lenses, with 200mm on the left side and 70mm on the right. Again, not really an issue. There are markings at 70, 100, 135 and 200mm
Optical Performance
I tested the Tamron 70-200/2.8 Di VC USD using both an EOS 7D (APS-c) sensor body and sn EOS 5D (full frame) body. The 7D images were used for the analysis of center resolution and crop sensor CA and vignetting and the 5D images were used for analysis of full frame corner resolution, vignetting and CA.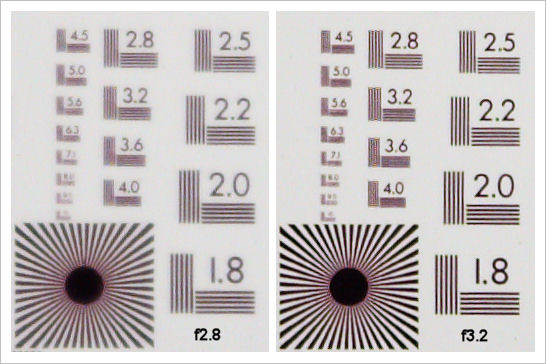 Center sharpness is very high, even wide open at 200mm. However there is a gain in contrast if the lens is stopped down by 1/3 stop
Shooting wide open at f2.8 at the 200mm setting center sharpness was very high. With the EOS 7D I measured a resolution of around 88 lp/mm or 2600 LPH, which is excellent. Stopping down by 1/3 stop did boost contrast very slightly, but this is a lens that can certainly be shot wide open at 200mm without any worries about center sharpness. Using resolution test charts you can detect a fraction improvement in center resolution at f4 and f5.6, but the difference is mostly academic. There's a bigger effect in the corners of the full frame image, which although pretty good at f2.8, do improve at f4 and f5.6. f8 is probably the best aperture for the extreme corners.
The same sharpness pattern repeats at 135mm and 70mm. Very good wide open in the center with just a slight improvement at f4 and f5.6. Good wide open in the full frame corners, but better at f4 and f5.6, peaking at around f8. Note however that at f8 you start to see a slight softening of center sharpness due to diffraction. This is probably more of theoretical interest than practical importance though. All good lenses will show detectable diffraction based softening when stopped down past f8, but it's rarely an issue unless you stop down to f16 or smaller apertures.
It's noteable that the sharpness of the Tamron lens hold up all the way out to full zoom. In fact if anything the Tamron 70-200/2.8 Di VC USD may be a little sharper at 200mm than at 70mm. This is in contrast to many telephoto zooms which loose a little sharpness at the long end. This lens doesn't.
I think the bottom line is that you can happily shoot the Tamron 70-200/2.8 Di VC USD wide open without concern for image quality if you need or want the lens speed. If you were shooting landscapes or other static scenes which required maximum overall sharpness right into the corners of the full frame image, along with increased DOF, f8 would probably be the optimum aperture. However if you were shooting portraits where you won't be looking for ultimate sharpness in the corners of the full frame image, you probably wouldn't see much difference at all between f2.8 and f8 (other than DOF effects).
Canon shooters will ask how it compares to the EF 70-200/2.8L IS II USM that I tested some time ago. Unfortunately I didn't have access to both lenses at the same time for a direct side-by-side comparison, but looking back over my notes and some reference images I'd say that the two lenses are actually pretty close. If either one has an edge in overall sharpness, averaged across the field and across the whole focal length range, I'd say it's the Canon, but it's not an easy call.
Focal Length and Focus Breathing
The Tamron 70-200/2.8 Di VC USD does show an effect sometimes called "focus breathing". "Focus Breathing" is a phenomenon whereby the effective focal length of a lens (as shown by magnification at a given focus distance) changes with focus distance, pretty much always getting shorter as the lens is focused closer. From the measurements I made I'd estimate a focal length of around 196mm at the 200mm setting when focused at infinity (which is well within normal industry tolerance on focal length), 188mm at a focus distance of 10m and on focusing down to a distance of 2m the effective focal length reduced to around 140mm. Such behavior is the rule rather than the exception for zoom lenses. For example the Nikon AF-S 70-200mm F/2.8G ED VR II shows this effect quite strongly, possible to a greater extent than this Tamron lens does. It's not really a problem as such but can surprise some photographers when they compare images of close by subjects made with their 200mm prime to those made with their 200mm zoom. Normally just taking a step or two closer to the subject with the zoom is all that's needed to equalize subject magnification.
I'm aware of some statements in forums and reviews that the focal length of the Tamron 70-200/2.8 VC is actually as short as 185mm. This simply isn't the case (and I actually measured two of them). What those testers were probably seeing was focus breathing. Most people test lenses in a fairly confined space, so the lens certainly isn't focused at (or even near) infinity. Under such conditions many lenses (especially internal focusing zoom lenses) will show a reduction in effective focal length. Note that the definition of focal length is the distance between the rear principle plane and the focal plane when the lens is focused at infinity.
Chromatic Aberration
Chromatic aberration is detectable in the corners of the full frame image at the extremes of the focal length range (200mm and 70mm), but id pretty much undetectable at 135mm. With dark lines on a light background in the corners of the full frame image, the CA seen is red/green fringing, with red on the outside at 200mm and on the inside at 70mm. When I say the CA is detectable, I mean that if you enlarge the image enough (e.g. 300%), you can see that it is there. However it's not really noticeable even viewing the image at 100% on a monitor. CA really isn't an issue at all with this lens in practical use. However, if you want to automatically eliminate the CA that is there, Tamron provide a licence for a limited edition of SikyPix, a RAW file converter. It contains the parameters requires to automatically correct CA, vignetting and distortion for the Tamron 70-200/2.8 Di VC USD (and the Tamron 90/2.8 Di VC USD Macro). See http://www.tamron.com/en/download/silkypix/ for more into on the limited edition version of SilyPix.
Vignetting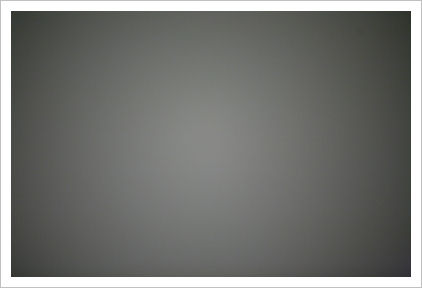 Tamron 70-200/2.8 Di VC USD, full frame, 200mm f2.8
When the Tamron is shot wide open, especially on full frame, there is some vignetting visible. At the extremes of the focal length range (200m and 70mm), measuring about 90% of the distance out to the corners, I saw about 1.3 stops at f2.8, 0.67 stops at f4, 0.5 stops at f5.6 and less than 0.33 stops at f8. As you would expect, the effect was diminished when shooting with the EOS 7D which has an APS-C crop sensor. There I measured around 1 stop at f2.8, 0.5 stops at f4 and 0.3 stops at f5.6. These numbers are pretty comparable to other lenses in this range, including the Canon and Nikon 70-200/2.8 lenses.
Distortion
Distortion was controlled pretty well. I measured around -0.7% at 70mm (barrel distortion), +0.7% at 135 mm (pincushion distortion and +1% at 200mm (pincushion distortion). This level of distortion is pretty good for a lens of this type and is unlikely even to be noticed in most images. Critical viewing of images with straight lines running near the edges of the frame would likely find it though but distortion is readily corrected in most image editors if it is found to be an issue.
Bokeh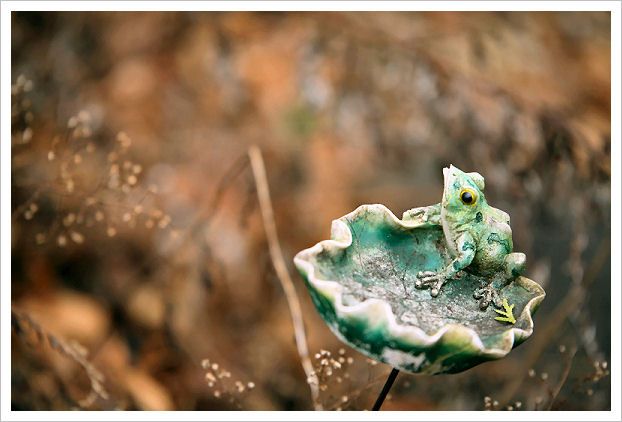 Tamron 70-200/2.8 Di VC USD, 200mm f2.8
I always find it difficult to quantify or even qualify the nature of the bokeh (out of focus areas), but to my eyes the out of focus areas were smooth and generally pleasing. I didn't observe any thing I'd describe as "nervous" or "finely structured" out of focus areas.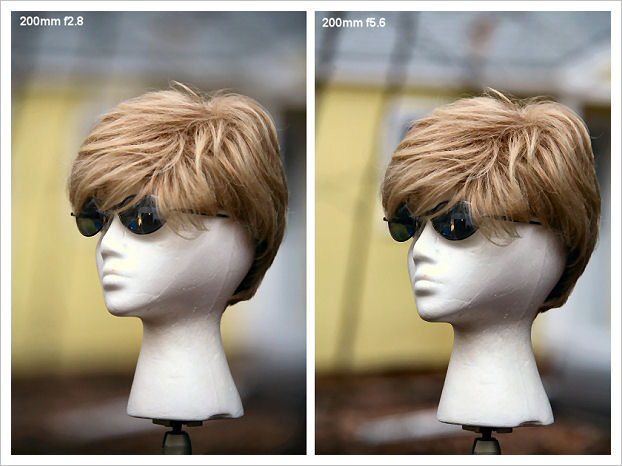 Left: 200mm @ f2.8 Right: 200mm @ f5.6
Image Stabilization
I was impressed with the effectiveness of the optical stabilization system (VC). I found that I was able to obtain pretty sharp images the majority of the time with a shutter speed of 1/20s and a focal length setting of 200mm. Using the old "rule of thumb" for minimum shutter speed, that represents of 3.3 stops of stabilization. Even at 1/10s I got a reasonable fraction of "acceptable" shots.
Conclusions - Tamron 70-200/2.8 Di VC USD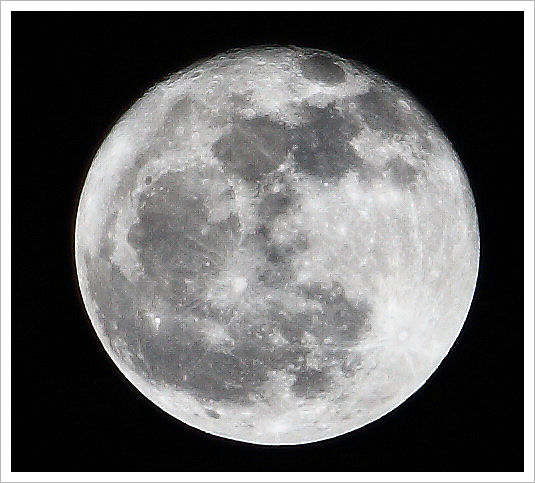 100% crop: Tamron SP 70-200MM F/2.8 Di VC USD, 200mm @ f4 on EOS 7D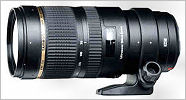 The is a very good lens. It's sharp wide open, distortion and chromatic aberration are well controlled and the VC stabilization system works well. It's weathersealed, comes with a lens hood and it's covered by Tamron's 6 year warranty (Canon's lenses are warranted only for 1 year). Added to that the price of $1499 is significantly lower than that of either the Canon or Nikon equivalents. At current selling prices (04/13) the Tamron is around $625 less expensive than the and $900 less expensive than the AF-S Nikkor 70-200mm f/2.8G ED VR II.
Given the lower price, better warranty and high optical quality, I'd say the Tamron lens is a very competitive alternative to the manufacturers' lenses and for most photographers would probably be better value.
Alternatives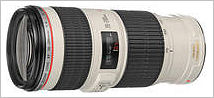 A comparably priced alternative to the Tamron 70-200/2.8 Di VC USD is the . While it is a stop slower, it's also very sharp and it's smaller (6.8" vs. 7.4"), much lighter (28.8oz vs. 51.9oz) and less expensive (ca. $1300 vs ca. $1500) than the Tamron. If you don't need f2.8 it's a very nice lens indeed. One possible downside besides the 1 stop slower optics is that although it will accept Canon's 2x TCs, on most DSLRs you will lose AF since the combination gives a resulting aperture of f8 and most Canon EOS DSLRs cut off AF below f5.6. On the other hand the EF 70-200/4L IS USM is generally regarded as one of Canon's sharpest zoom lenses. On Amazon 190 out of 210 reviewers gave it 5 stars. It doesn't come with a tripod mount, but one is available if you need one.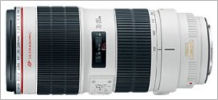 Of course for Canon users, you can't beat the , if you're prepared to pay for it and you're OK with a 1 year warranty. It's pretty much universally praised as one of Canon's best zoom lenses and it carries a correspondingly high price. If you're a little nervous about buying a 3rd party lens though and can afford it, you will not go wrong with this lens. As an indication of quality, on Amazon.com 247 out of 263 reviewers gave it a 5 start rating and of the ones that didn't most criticized things like the weight or the fact that it was only a stop faster than the f4 version!